THE PERFECT
PONY!!
HIGH
&
BOUNCY
I'm seeing it everywhere these days!!! Perfect DO to do on that day your running late and have 5 mins to spare for your hair!!
CHECK IT OUT!!
even @ the oscars
I personally like a little "POOF" on top!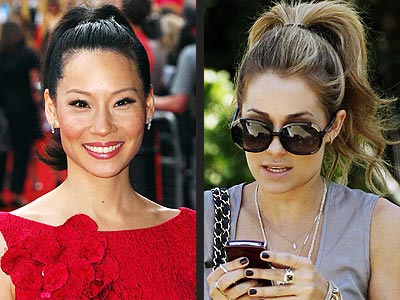 another one of LC just cause she wears it so well!
Ill do a tutorial tomorrow on how to get that perfect poof!!!
so stay TUNED!!!!
(is this hairstyle making you think summer?!! ME TOO! excited to layout, but not excited to melt)
HAPPY WEDNESDAY!!!