HOW ARE YOUR HAIR HABITS!?!
Are you damaging your hair without knowing it!?!
Here's a list of the most common hair mistakes that are majorly messing with your manes!
Problem:
Are you constantly wearing your hair in the same pony tail position everyday? Wearing super tight pony tails for any given length of time!?! Well friends all that tension of an elastic creates tiny fractures weakening hair until it eventually breaks :( So sad I know...but hey we all do it! and depending on your hair type or quality of hair some are going to see major breakage! Ever wonder why you have a ton of short breakage around your face? Or is one side of your hair considerably longer than the other? Does your hair feel like all its fullness is in the middle and you have no hair on your ends!! Well you can start thanking/ or cursing your pony tailing wearing days for that!!
Solution:
Try switching up the position of your pony tails. STOP wearing them so tight that you have a mini face lift. and the biggest one yet is the TYPE of hair tie you are using! This is HUGE people!!!!! Your go to the gym pony tail, the throw my hair up when I get home pony tail...the pony tail you most frequently wear should be used with only a certain kind of hair tie.....No clear elastics! no metal clamp on the elastic holding it together!...it should be covered in fabric so its soft against your hair!!
Try these ones:
Goody Ouchless hair elastics @
Target
Remington Comfortable Elastic hair bands @
Target
Problem:
Over time swimming in a pool can wreck havoc on your hair...doesn't matter
salt water
or
chlorine
..both do damage to our tresses! I am not saying don't swim or get your head wet...because that's just unacceptable especially with this wonderful
110 degree weather!
2 words ...Prevention and Maintenance should be your new hair swimming habit.
SOLUTION:
Wet your hair before jumping in the pool...I'm sure you have a hose in your back yard pretty darn close to that pool of yours!!
USE IT!
Hair that is already wet wont absorb as much of your pools water than dry hair...better yet spray in a leave in conditioner as well before jumping in!
Never
let pool water sit in your hair for too long, take a shower after swimming! Use a clarifying shampoo once a week to ensure all that
yuck-i-ness
is out of your hair from swimming. Also invest in a good deep conditioner any thing with coconut oil or argon oil is great for putting moisture back into your locks!
A great leave in conditioner
Healthy sexy hair
Soy ti-wheat
Clarifying Shampoo
Redken hair cleansing cream @
Ulta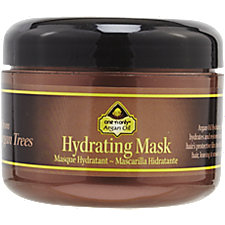 One n Only Argan Oil hydrating mask @
Sally's Beauty Supply
Long term consequences for
not
using thermal protection before blow drying, curling, flat iron...(any kind of heating tool) will cause breakage, loss of lustre, dryness, limp, "fried" looking hair. Using heat on your hair with out protection will open up the hair shaft making it more susceptible to damage.
Heat protectants coat the follicle keeping your strands sealed and shield from your thermal styling. They provide topical thermal protection while maintaining necessary moisture in the shaft, promoting healthy texture, softness, elasticity and shine. Heat protectants can also enhance the effectiveness of the heating tool.
Try some of these:
Kenra Platinum Silkening Gloss
Kenra Hot Spray
Redkens Satinwear
Redkens Hot Sets Spray
You get what you pay for. Let me explain...
. If you are using a cheap flat iron or curling iorn or blow dryer everyday....chances are over time your hair is going to be the result of that. Dry brittle hay like hair....(sad face)
Invest in some good quality equipment. This is your hair we are talking about people...it wont

lie

to you, the

truth

will be in the quality of your hair. Read on and get informed my friends......
Ceramic is a hard, brittle substance made by baking earthenware or clay. When hair

styling tools

are made with ceramic, they usually consist of ceramic plating over metal. A few high-end tools are pure ceramic, but these are very fragile and very expensive. The more layers of

ceramic coating

used, the higher the tool's price.
Ceramic

tools create negative ions which counteract the positive ions found in frizzy hair. They heat more evenly and allow hair to pull smoothly through the tool to prevent snags.
Tourmaline

is a semi-precious gemstone. A hair styling tool made with tourmaline is

actually

a ceramic tool with bits of finely-ground tourmaline

infused

into the ceramic.

Tourmaline boosts the number of negative ions produced, which leads to healthier, shinier hair.
Since tourmaline is added to ceramic, a tourmaline product usually has the same benefits as ceramic, only more so.

Ceramic

products create negative ions, which protect hair from damage during use.

Tourmaline

products create more negative ions, leaving your hair

shinier

and

healthier

. Hair dryers with ceramic coils

dry hair faster

than plain metal coils. If tourmaline is added, the drying time is

even shorter

. Ceramic products

distribute heat

more

evenly

and regain heat loss faster. Tourmaline does this even better.
Solia Tourmaline Ceramic Ion Flat Iron 79-89$
CHI Air Classic Tourmaline Ceramic 99$
Sedu Revolution Pro Tourmaline Ionic 4000 169.99$
***always always use the funnel attachment like show in the picturea above..it is another barrier between your hair and the heat!!
Babyliss Pro 2800 69.95$
Hot Tools Titanium (ceramic) Curling Iron 44-50$
Sultra Bombshell Ceramic Iron 130$
Make sure your hair habits are good habits!
Let me know if you have any questions !!?